Back from New York, and in need of sleep. I'll post about the trip later, but in the meantime, here's my book haul: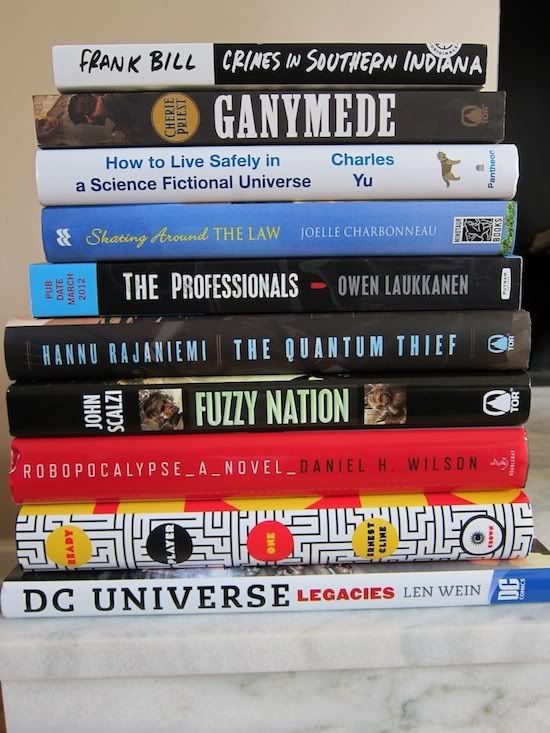 I'm pleased to get the US editions of Ready Player One and The Quantum Thief, as I've never been keen on the UK covers. How to Live Safely in a Science Fiction Universe is also a lovely ragged-edge hardcover (the hardcover under the dust jacket is metallic silver).
I also hit Midtown Comics in Times Square and grabbed Flashpoint #5 and Justice League #1, as I ran out of time to read them last week before I left the UK.