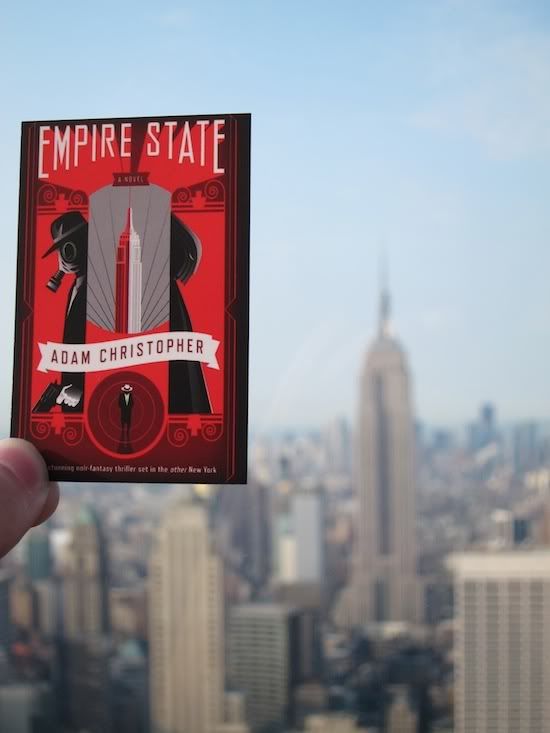 So, last week I was in New York City – my first proper visit, having passed through it very briefly en route to Toronto in about 2003. In short, it was a phenomenal four days. We saw a selection of sights, did some shopping, ate some fine food, saw a show (How To Succeed At Business Without Really Trying, with Daniel Radcliffe in the lead role), melted in the heat in Central Park, and had a generally awesome time. That pretty much sums it up – four days was a good length of time to get a taster of the city, and we've certainly made a list of things to do and see on the next visit. My two regrets are that we ran out of time to visit any Ghostbusters locations, except for Central Park West (aka Spook Central), and that I never found any Twinkies!
The main reason for the trip was to visit my agent, and along the way I stopped in at the offices of Tor at the Flatiron building – you might have seen them tweet my picture last Friday – for iced tea with their Art Director, the wonderful Irene Gallo.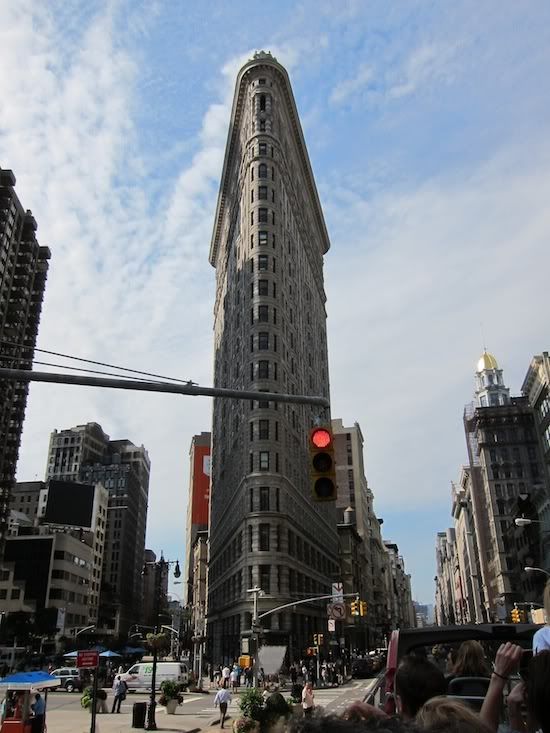 Friday afternoon was spent at the offices of the Donald Maass Literary Agency, where plans were hatched and schemes were, erm, schemed. I also, as noted yesterday, snagged a pile of books (although I did actually pay for some of those!).
I also spent most of the trip trying to get my head around the fact that I was both in the Empire State and Gotham City. The Empire State Building was certainly one of the highlights, featuring as it does as a central location in Empire State.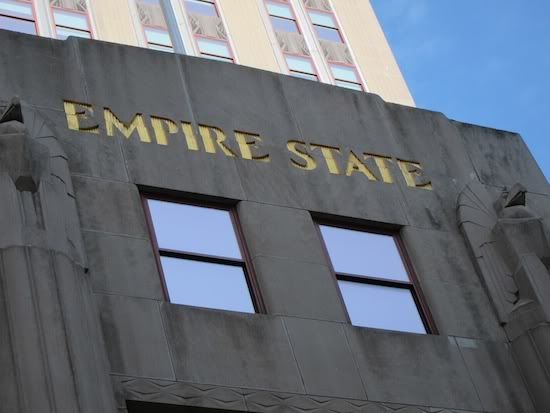 Not that we went up it – we visited the observation deck of the Rockefeller Center instead, as that gives a view of NYC including the Empire State Building.
Now to start the countdown for the next trip!